Hospitalar and Africa health success report!
Create Time:2018-06-05 14:59:37
Africa Health is the largest platform in the African healthcare market for international and local companies to meet, network and do business.
From 29-31th May 2018, Coreray sales team exhibited a wide range of Patient Monitoring accessories, which attracted numbers of experts and visitors from South Africa. We meet local distributors and have a deep talk for the cooperation. We believe that coreray's products will be more and more popular in the local market.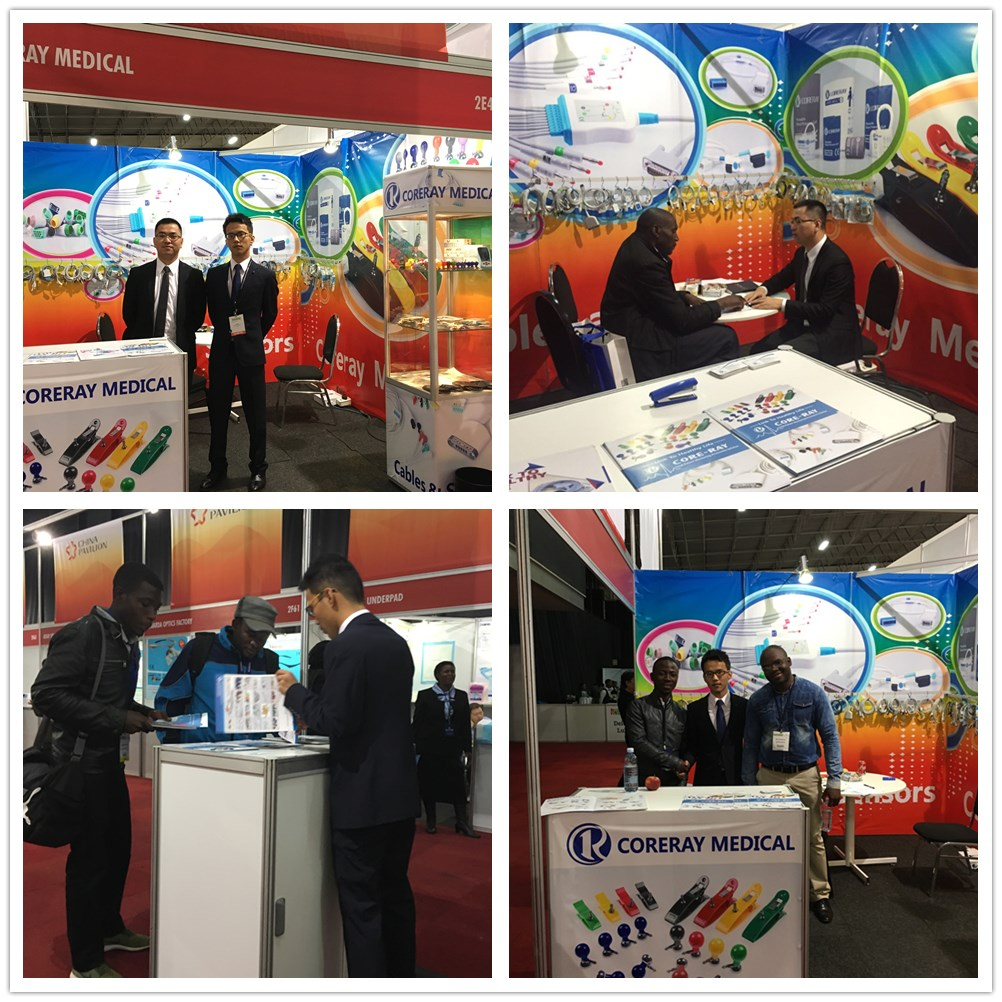 Hospitalar is the world's most popular show in the healthcare industry. The event includes more than 12000 brands, 90000 professionals from over more than 70 countries worldwide.
Coreray's team get a fruitful result in this year, well received many clients from Latin American country. Partners show they appreciation for our products and confidence for the cooperaition.